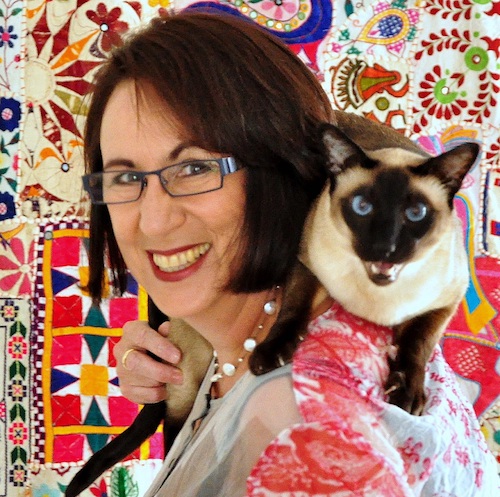 Name: Janet Sernack
Check it out: Janet's stunning new website, ImagineNation, can be found here. She has two opportunities for readers: the chance to join one of their free online learning events (click here), and the chance to join The Coach for Innovators Certified Program (click here).
What do you do, and what is your favorite part of your job?
I specialize on the people side of innovation where I enable people to be, think & do things differently as an entrepreneur, innovation culture consultant, leadership & top team facilitator & executive coach. My favorite part of my job is designing solutions for clients that improve the quality of their lives in ways they appreciate & cherish.
How did you get started in innovation?
I grew up & worked extensively across the fashion industry, as a designer, marketer & design management consultant, & then moved into corporate learning & development where I designed transformational leadership & top team alignments programs, so have have always been innovative. It was when I relocated to Israel, for 6 years, aptly nicknamed The Start-Up Nation, that I became infatuated with the entrepreneurial lifestyle & touched by the creative energy. I started researching the key drivers behind their innovative culture, saw a need & possibility for disruption in corporate learning, & how innovation & entrepreneurship could save the world, that I became a start-up entrepreneur & launched ImagineNation™.
What makes you a qualified judge of innovation MVPs?
Not only do I have a solid background & wealth of experience in change management, innovation culture & leadership & team learning, where I designed & developed my own learning curriculum & IP, I am also one of the top 20 bloggers on Innovation Excellence. I also authentically enable & empower others to innovate from my deep personal experience of creating an innovative start-up, failures and all!
What's a notable trend in innovation that you're seeing lately?
I am pleased to say that I have noticed that the corporate market is finally realizing that to be truly innovative, they need to take a strategic, systemic & human centred longer term approach, to maximize the opportunities & possibilities in our digitized & connected world, to disrupt rather than be disrupted.
What's an interesting book that you've read recently?
Currently I am binging on Winston Grahams Poldark 12 book series, as studying other culture sis one of my hobbies, I love the way he depicts & describes 19th century English life, so not only do I enthusiastically watch the current TV series, I  am up to Book 9, which I am finding a huge distraction to the current business challenges & wicked problems of today. So, in many ways, as a misfit & maverick, I do strangely, identify somehow with Ross Poldark.