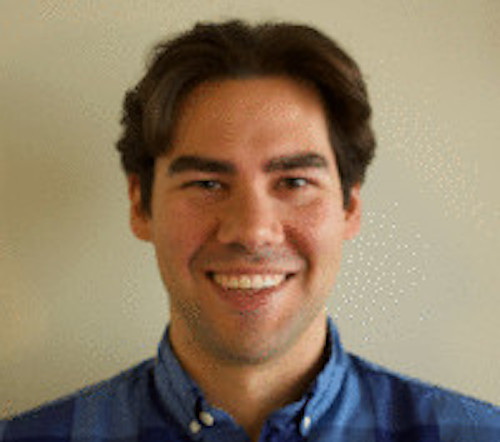 Name: Kenton Kivetsu
Check it out: Check out hte RocketBlocks  Getting started with PM recruiting Guide – it's free and packed with wisdom from leading PMs at companies like Google, Facebook and Amazon!
What do you do, and what is your favorite part of your job?
I run RocketBlocks, an online platform that helps candidates prepare for job interviews. Since we're small, I wear a lot of hats, sometimes doing everything from running a sales call with a prospective university partner to writing code for a new feature. That said, my favorite part of the job is thinking through the long-term strategic evolution of the product. It's fun because I get to think through our customer needs, what we could launch and how to sequence that to have the biggest positive impact on our customers.
How did you get started in product management?
I got my start in product management at Google. Initially, I was hired into an Operations group and my specific role was to help the PMs on ad products better understand the details around advertiser needs (which is helpful when you have literally millions of advertisers like Google did). In this role, I learned a ton about understanding user pain points and needs and the PMs I worked with gave me lots of opportunities to work directly with engineering and build solutions for those pain points. That was my initial entry into PM and I haven't looked back since.
What makes you a qualified judge of Product Management MVPs?
I've pretty much worked in every stage of the product lifestyle, so I've seen a lot of what works and what doesn't. At Google, I helped launch additions onto an already large and growing AdWords product – so I got experience iterating on a mature product. At Zynga, I joined a new mobile team and helped grow it from 150K DAU to over 2.2M DAU, while growing the team from around 5 to about 30 – so I've navigated growth stage products as well. Finally, I started RocketBlocks while in grad school and have been growing that the last few years – so I've got some experience navigating the very messy, early days of the product as well. Finally, I like to write about what I've learned in my PM adventures since writing helps clarify and codify lessons.
What's a notable trend in product management that you're seeing lately?
There is an increasing awareness that you don't have to be a CS major or a super technical person to be a PM – this is a great thing! For a long time, I think Google popularized that notion initially but as the reach of tech products continue to expand and understanding consumer psychology is increasingly important, it's changing. Overall, this will bring more diversity into the profession and I think net-net that will have a very positive impact and help us make better products. (Note: one caveat is that some products, like APIs, will continue to need super technical PMs).
What's an interesting book that you've read recently? 
I recently finished reading e-Boys, which is the inside story of the founding of Benchmark Capital, one of the leading VC firms that invested early in companies like eBay, Uber, Snapchat, etc. For anyone interested in the funding process, it's a fun read with a lot of great anecdotes about how investors think about capital investments.