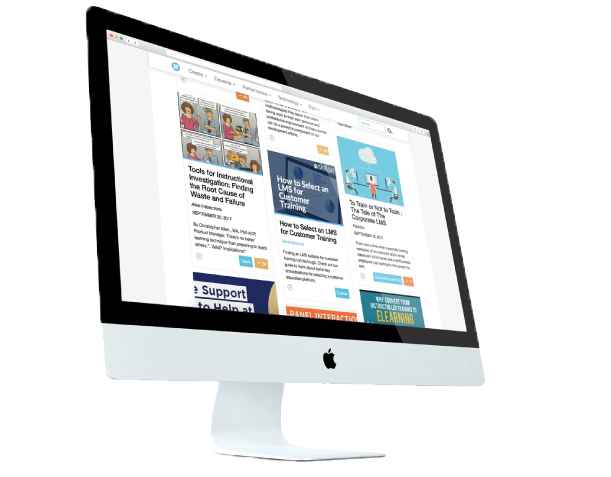 Readers Determine the Best Content
Proprietary algorithms gather and process all readers' social media signals to rank and create all this content, so our audience always sees the best content first.
Automatic personalization delivers greater relevance for each and every reader.
Content is delivered online and through a personalized newsletter.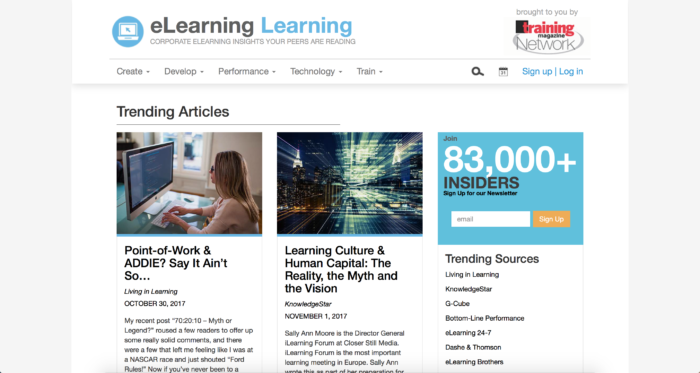 ELEARNING LEARNING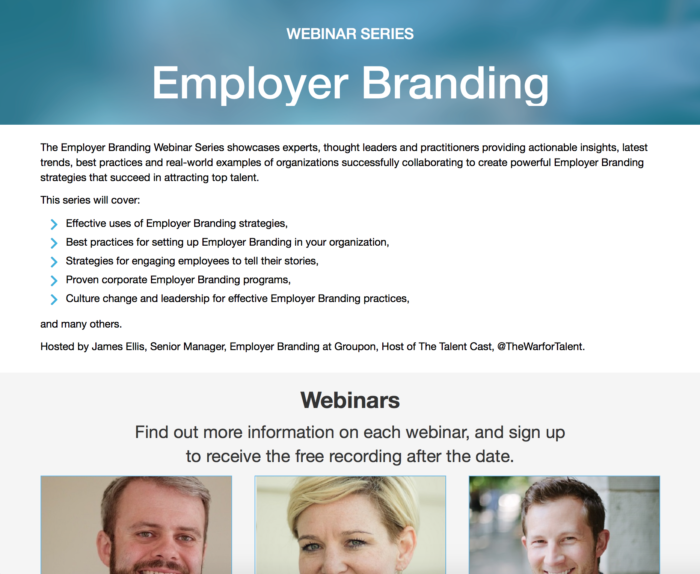 WEBINAR SERIES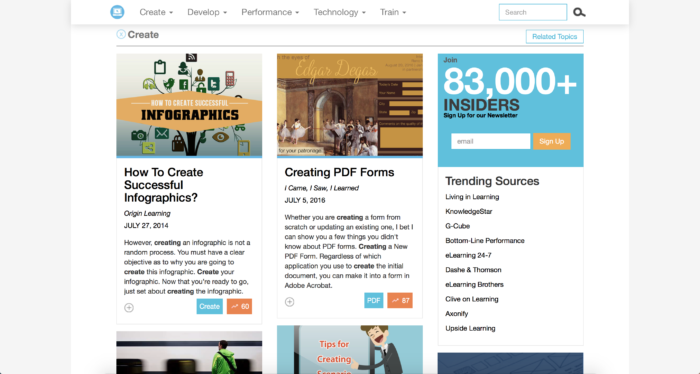 KEYWORD SEARCH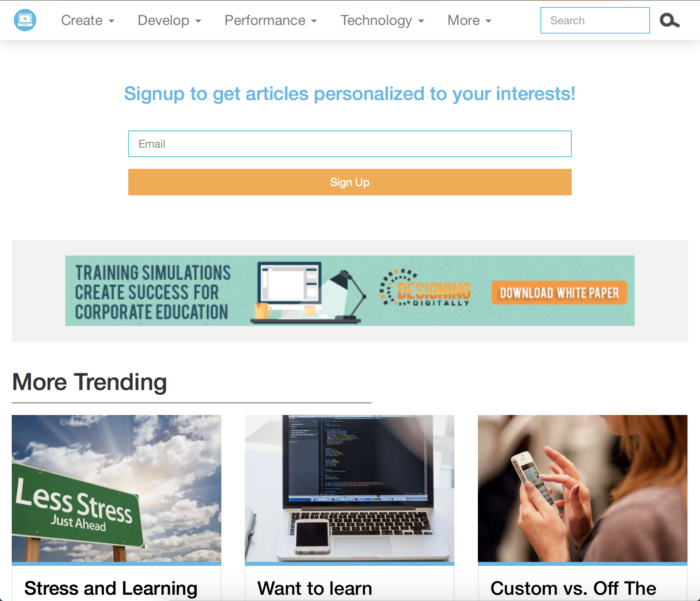 PERSONALIZED POSTS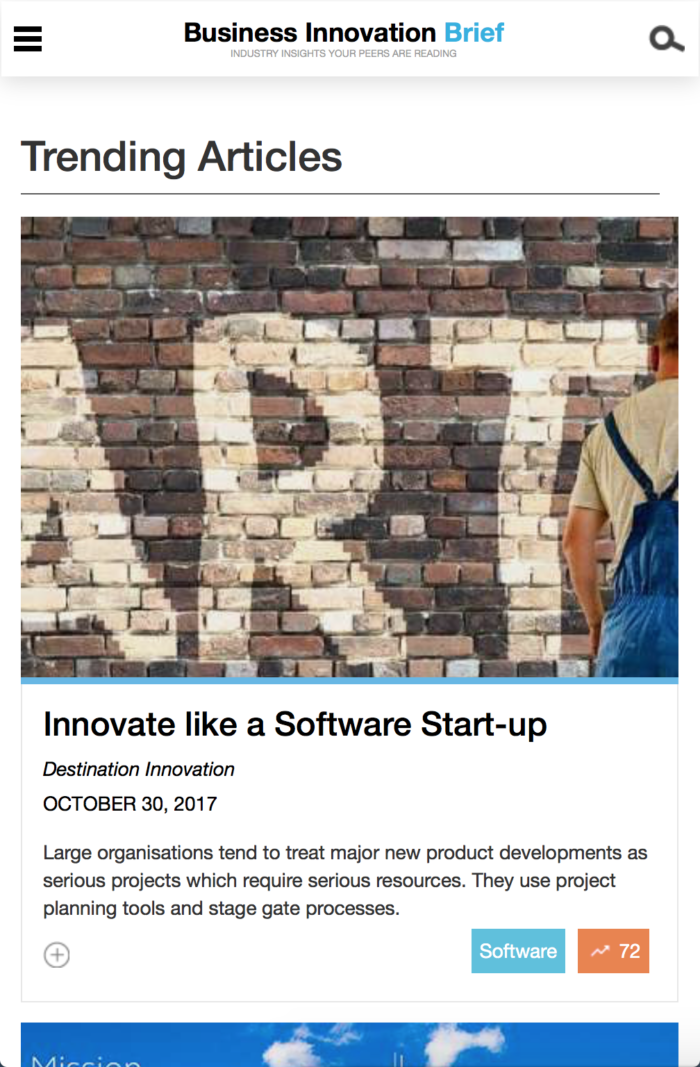 MOBILE READY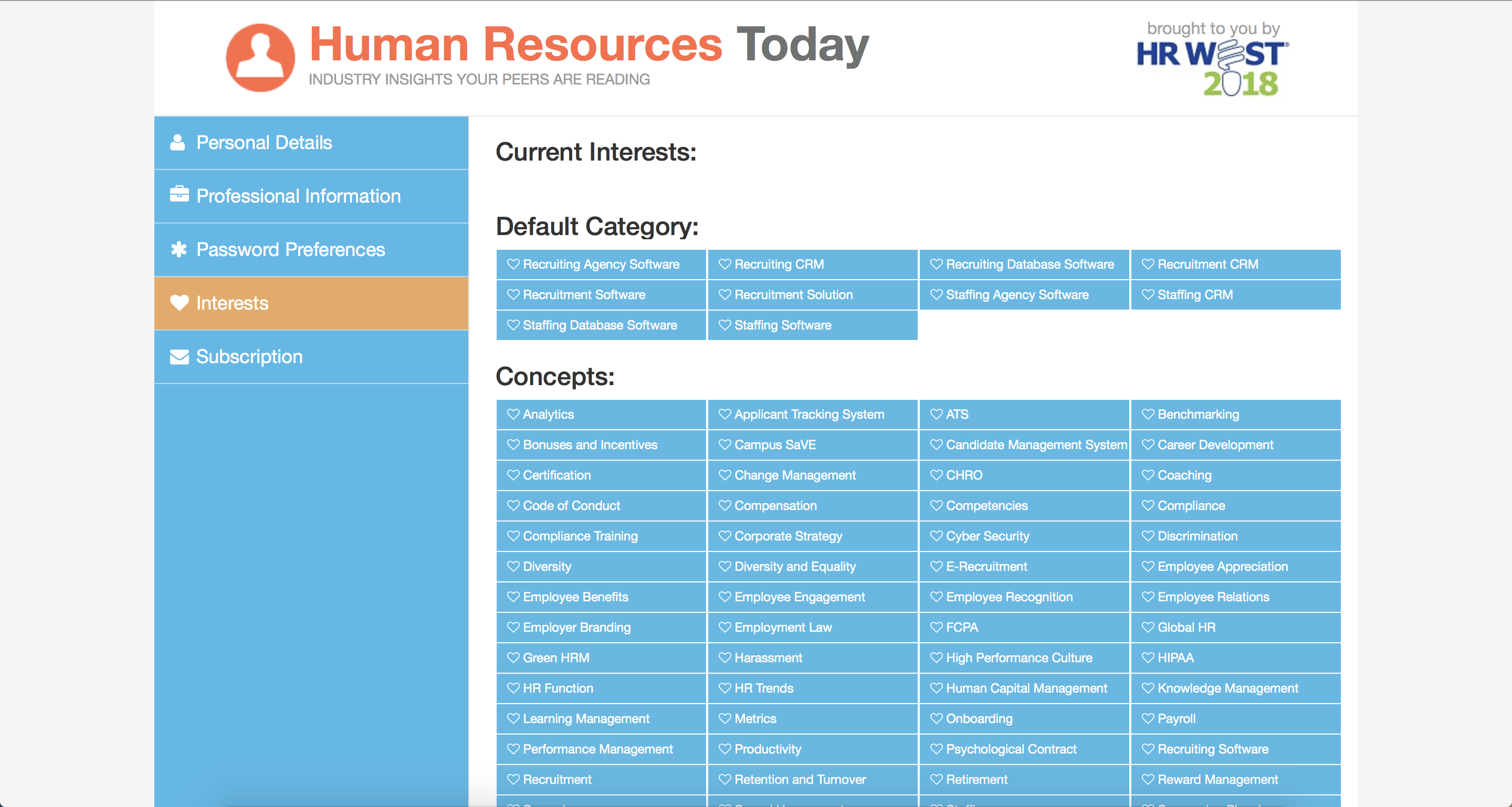 FAVORITE TOPICS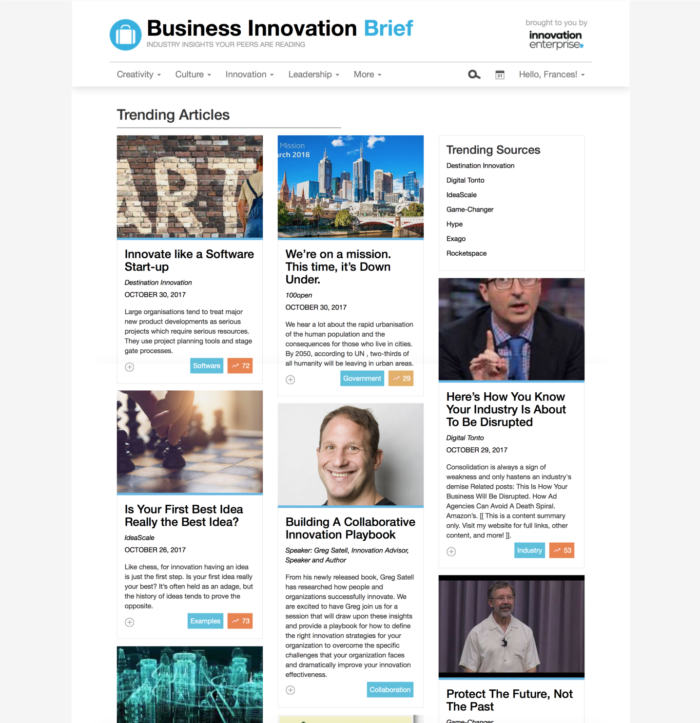 BUSINESS INNOVATION BRIEF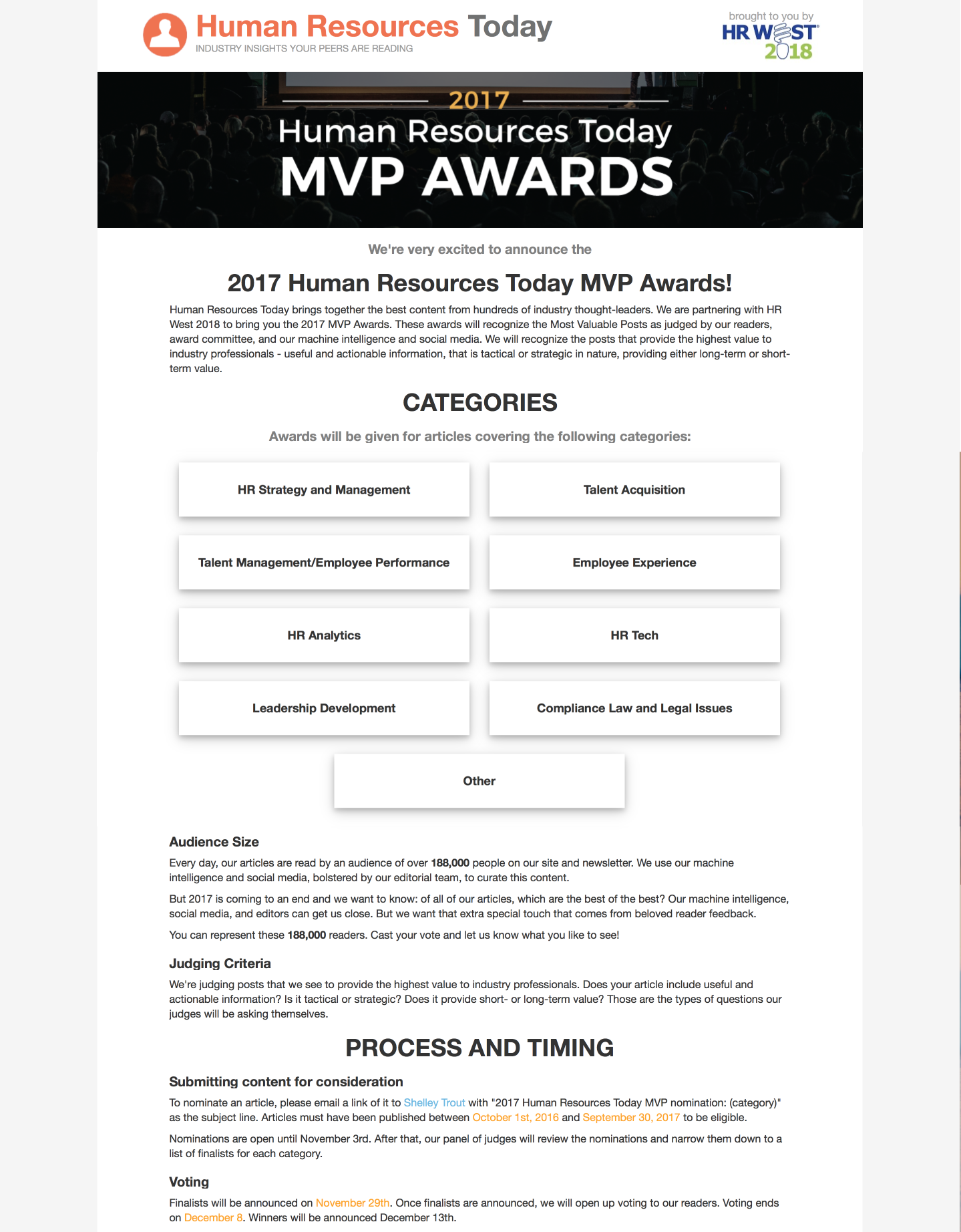 TOPIC AWARDS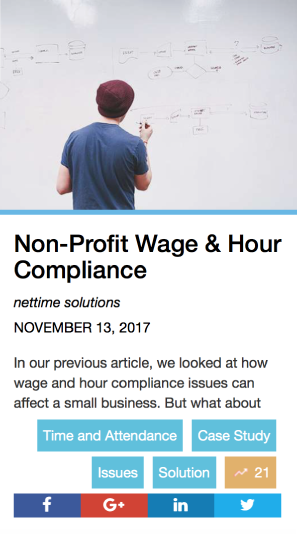 SOCIAL MEDIA SHARING